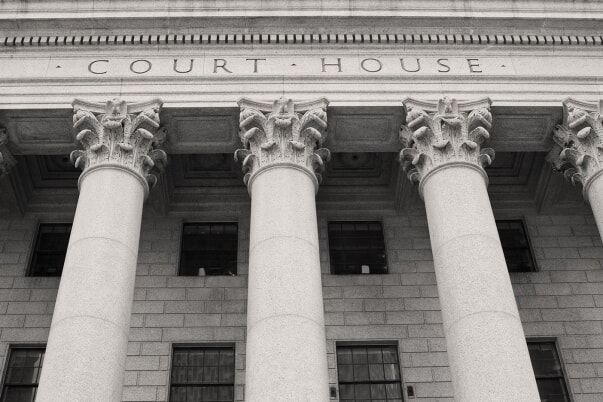 Georgia drug laws are among the toughest in the nation, and the penalties upon conviction can be severe. At the Law Offices of J. Lee Webb, we know that when you are facing Athens drug charges, you need an experienced, aggressive lawyer to ensure you get the best possible legal defense. While using or possessing any type of controlled substance can result in fines and potential jail time, a conviction for drug trafficking could mean a life sentence. The following is important information about what drug trafficking is, as well as the ramifications of these charges on both the state and local level.
Georgia Drug Trafficking Laws
While drug use and possession charges center around illegal drugs that are intended for personal use, drug trafficking laws concerns the manufacture, sale, and distribution of controlled substances, such as marijuana, methamphetamine, and cocaine. Under Section 16-13-31 of the Georgia Code, you can be charged with trafficking simply on the basis of the amount of drugs in your possession, as the implication is that possessing larger amounts of drug indicates you have either manufactured them or intend to sell or distribute them. Penalties upon conviction for drug trafficking are based on weight, and even smaller amounts face heavy fines and mandatory minimum jail sentences. For trafficking cocaine in Athens, the penalties are as follows:
For quantities between 28 and 200 grams, the penalty is mandatory minimum imprisonment of 10 years and fine of $200,000;
For quantities between 200 and 400 grams, the penalty is mandatory minimum jail time of 15 years and fine of $300,000; and
For quantities of 400 grams or more, the penalty is mandatory minimum jail time of 25, and fine of $1 million.
As the amount of imprisonment listed above is the mandatory minimum, the judge in your case has the power to increase your sentence if they feel it is warranted. With charges involving weapons, drugs sold to minors or within a drug free zone, or cases where someone was hurt or injured as the result of the drug activity, the judge can order additional time, up to and including life in prison.
Federal Drug Trafficking Laws
Most state drug laws, including Georgia's, are based at least partly on federal guidelines. In addition to any charges filed by the state, if you are charged with selling or distributing drugs across state lines, or carrying drugs in from another state, you may be facing federal drug charges as well. According to the U.S. Drug Enforcement Administration (DEA), federal trafficking penalties for drugs such as cocaine, heroin, methamphetamine, and LSD include:
For a first offense: Jail time between five and 40 years, and fines up to $5 million for an individual, and up to $25 million for two or more people acting as a team.
For a second offense: Jail time of ten years to life, and fines up to $8 million for an individual, and up to $50 million for two or more people acting as a team.
While opponents of federal and state drug trafficking laws protest the fact that those convicted often end up doing more time than even violent offenders and that the punishment does not necessarily suit the crime, these laws have yet to be repealed.
Let Us Assist You with Your Case
If you or someone you know is facing drug charges or has been charged with trafficking cocaine in Athens, contact our experienced Athens drug defense lawyer today. At the Law Offices of J. Lee Webb, we provide the kind of fierce, effective legal representation you need when facing serious state and federal charges. When your future is on the line, get a criminal defense lawyer you can trust to protect your rights and interests. We serve Athens and the surrounding areas; call us at (706) 705-5122 or contact our office online today to request a free consultation.