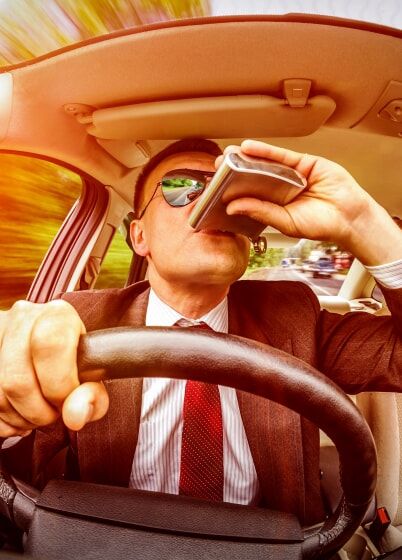 Facing a driving under the influence (DUI) charge is a frightening experience – even more so when you do not really know what it means or what to expect. What is going to happen? What are the penalties? Fine? Jail time? In Georgia, the answers to these questions depends on the circumstances surrounding your particular situation. Generally, a DUI is classified as a misdemeanor regardless of whether it is a first, second, or third offense unless there are specific factors involved. If it is a fourth offense, however, it is then classified as a felony; it can also be charged as a felony if a personal injury, property damage, or additional crimes result from the DUI.
Potential Consequences Of A Misdemeanor DUI Compared To A Felony DUI
Driving under the influence is a serious offense regardless of whether it is the first time or any additional time it occurs. Some of the possible consequences of a misdemeanor DUI could include probation, fines, increases in insurance premiums, driver's license suspension, and up to one year of jail time. With respect to the jail time, if it is a first offense, a judge may suspend the sentence and order probation instead. If convicted of a felony DUI, many of the same penalties can be assessed; however, instead of up to a year in jail, a felony DUI carries with it a harsher incarceration penalty – at least one year in state prison. The felony conviction will subject the individual to further limitations including not being able to obtain certain types of employment, not being able to vote, and not being allowed to own guns.
How Is DUI Defined In Georgia?
In Georgia, the definition of driving under the influence is determined by a combination of factors including the driver's age, what type of vehicle they are driving, and their blood alcohol concentration (BAC). If a driver is operating a commercial vehicle, they are considered to be driving under the influence if their BAC is 0.04 percent or higher. If one is driving a regular passenger vehicle, the determination of whether they are driving under the influence is further influenced by their age; if they are at least 21 years of age, the limit is 0.08 percent or higher. If they are younger than 21 years of age, the limit is 0.02 percent.
Third Time DUI Laws In Georgia
If you have been charged with a 3rd DUI in Athens, it is important to seek help from an experienced attorney. As a result of a conviction for a third DUI it's considered a high or aggravated misdemenor, you will be facing administrative as well as criminal penalties. You will have your license revoked and, though you will receive a temporary driver's permit, once it expires after 30 days it will be several years – at least two – until you can apply for a probationary license that will allow you to drive certain limited places such as to and from work. With a probationary license, there are not only restrictions on where you can drive, but also operational limitations that will prevent you from being able to even start your vehicle if you are over the BAC limit. Criminal penalties include a mandatory minimum of 15 days in jail, which can be extended at the judge's discretion. In addition to the license revocation and mandatory jail time, you may be subjected to community service and an alcohol rehabilitation program such as Alcoholics Anonymous.
If You Are Facing A Third Time DUI – Or A DUI Charge Of Any Kind – Contact The Law Offices Of J. Lee Webb
Facing a DUI charge is, for most people, a frightening experience. You do not have to face it alone, however. The Law Offices of J. Lee Webb offer a competent and reliable source of help to those seeking 3rd time DUI help in Athens, Georgia. The legal professionals at our DUI law firm in Athens will advocate tirelessly for your rights and help to make the process as painless as possible. You do not have to fight your DUI on your own; contact the Law Offices of J. Lee Webb online or by phone at (706) 705-5122 today to request your free consultation.